FEEL GOOD BANANA'S VISION
Wouldn't it feel good if we lived in a world where we could eat something as good as ice cream every day but still take good care of our minds, bodies and planet. That is our vision at Feel Good Bananas and we are working to make it our reality.
A BUSINESS WITH BALANCE
We believe that you should be able to enjoy a delicious frozen treat without doing harm to your mind, body or planet. It isn't easy surrounded by advertising, impulse buying and food that TASTES GOOD but is BAD FOR YOU (and often your planet). In a modern world full of guilty pleasures, staying in balance can be a real challenge, especially when you start craving a delicious frozen treat.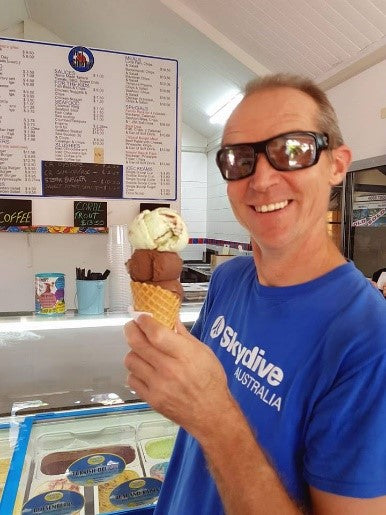 My name is Mike McGrath and I have been addicted to sugar for most of my life. Especially Ice cream!My definition of "addicted" is "something you can't stop". I can stop eating sugar for a few months at a time, but sooner or later I give in. It's the dopamine, sugar is a "feel good" chemical and who doesn't want to feel good? The problem is that a sugar high doesn't last, so you keep going back for more, and more, and more…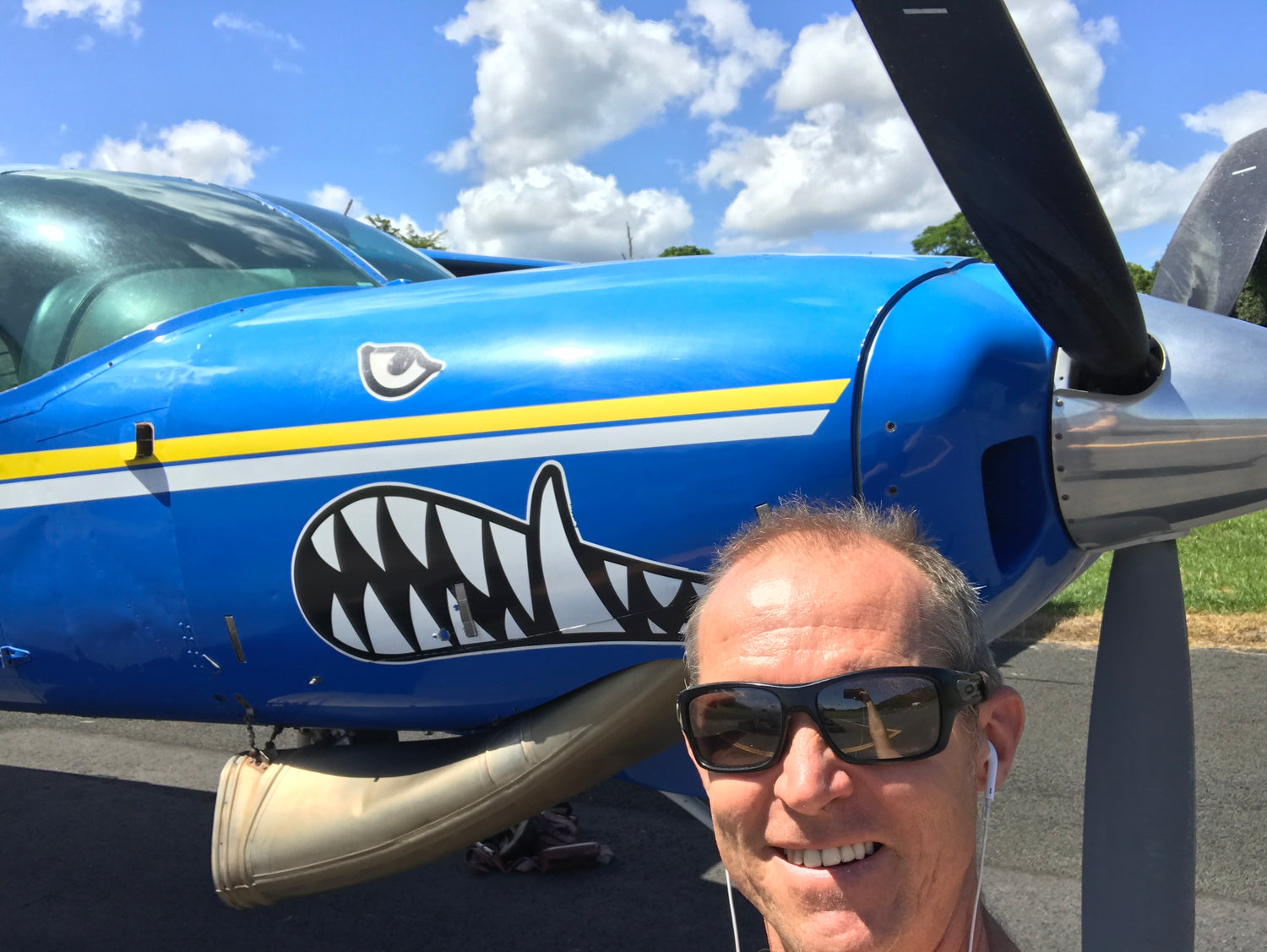 When my annual pilot medical exams showed rising blood sugar and cholesterol, what was a simple addiction became a serious potential problem. I am not diabetic yet, but if I don't change my habits, I may soon be.
Now every time I reach out for an ice cream I know that it's slowly killing me but I can't stop. It's like my mind is at war with my body? Or that I am at war with myself?
A solution to this problem presented itself when my family and I moved to Mission Beach, in Tropical North Queensland and I had my first Frozen Choc-Top Banana at the local school fete. I knew straight away that I had stumbled upon a solution to the problem of being addicted to ice cream. As an entrepreneur I started Feel Good Bananas to share this discovery with the world.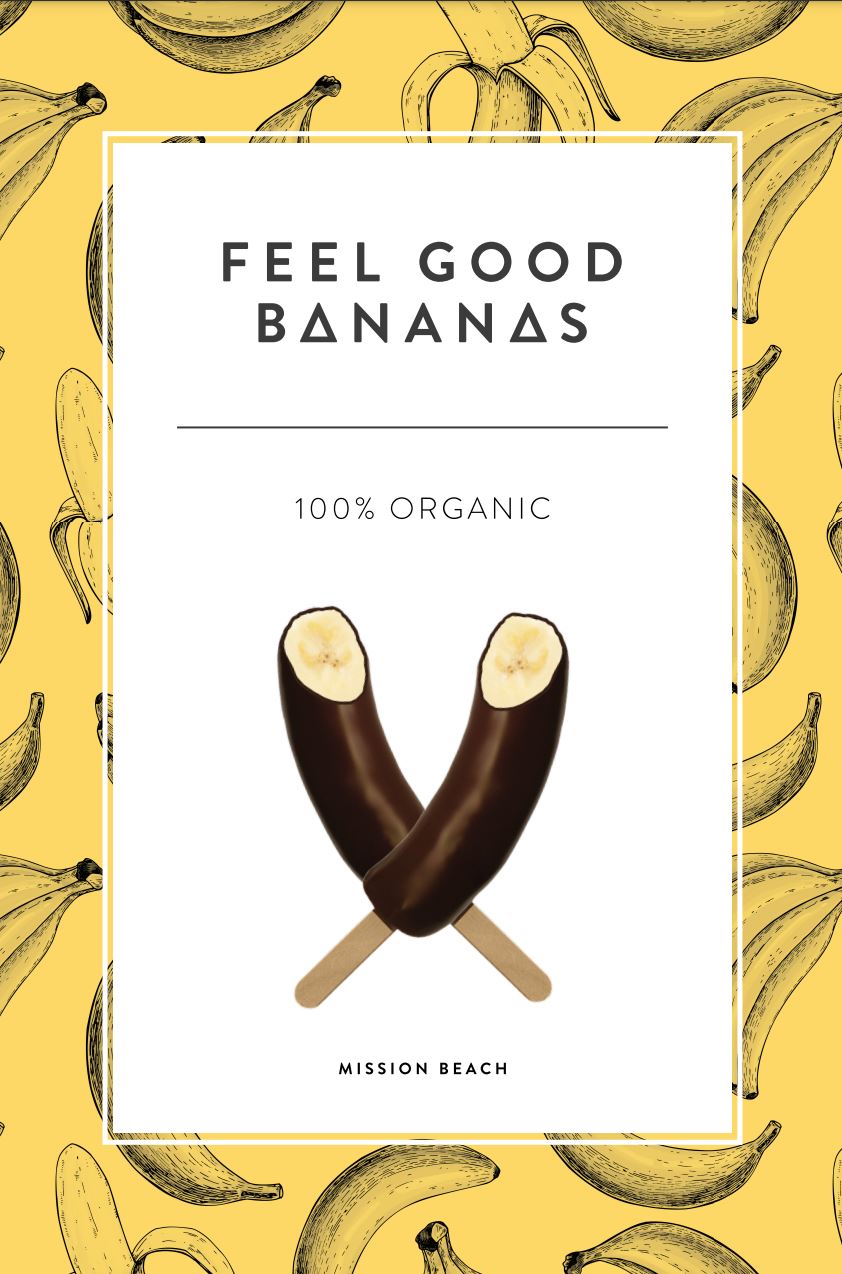 WHAT WE DO
It's really what we don't do that sets us apart. There are some great organic and vegan alternatives to a Magnum on the market, but they are all processed by machine in some way to make them uniform and identical to each other. On the other hand, every Feel Good Banana is different. Each and every one is individual and unique, exactly as nature made them and exactly like the individuals who love them.
Each Feel Good Banana is a hand cut whole fruit organic banana which is flash frozen to create a delicious natural ice-cream like texture.
It is smothered in some of the most delicious organic chocolate in the world resulting in a single serve frozen stick-line desert that is quite simply beyond compare.
Feel Good Bananas challenge the way we think about ice cream by giving people a healthy choice that tastes great, makes you feel awesome and is good for the planet. Frozen Organic Choc-Top Bananas!
Reviews
Please share the love and give us a review or rating if you have tried one of our Feel Good Bananas on Facebook or Google